Producers Art Platform
A Crisis Initiative for Art
photp:Studio Anselm Reyle, Je ne sais pas, 2020
A Crisis Initiative for Art.
The Producers Art Platform offers collectors and art lovers exclusive access to the most important artistic positions of the new decade, selected by a top-class jury. Each purchase supports the artist and his or her associated gallery.
The proceeds from the opening auction go to both the artist and an artist fund. The PArt Platform is an initiative dedicated to overcoming the greatest challenge that the art-world has encountered in our lifetime.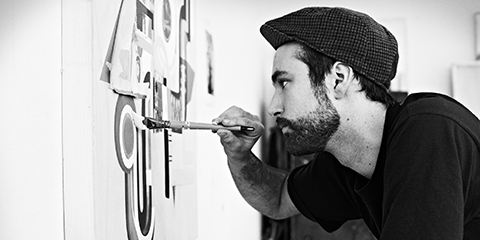 Producers Art Platform
This institution supports artists who are directly impacted by exhibition cancellations due to the Corona pandemic. The platform provides the opportunity to make artworks accessible to an international audience in a virtual exhibition and thus helps artists help themselves. The artists selected by an international jury are presented to an international audience of collectors.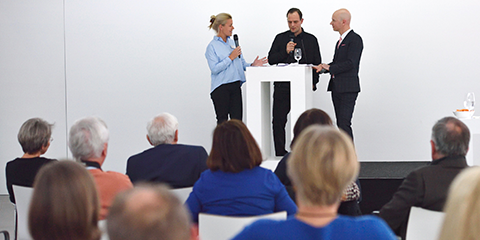 Artist-for-Artists Charity Auction
Collectors purchase artworks at the auction and thus provide direct support. Works from all exhibiting artists as well as external artist endowments are included. Half of the hammer price goes to the Artists for Artists Fund, the other half is paid to the consignor. The online auction will take place from June 15th to the 1st of July, 2020.
View the current submissions
Art Producers Fund
Every artist who is negatively affected by exhibition cancellations or postponements in the context of the Corona pandemic can apply to join the platform. Applicants who are selected by our jury will be supported by the fund. All donations will directly support the PArt platform and PArt fund.
Even as little as 15 euros help, as they enable the purchase of supplies such as paint.

With a donation of 50 euros, an artist can already purchase one square meter of canvas on which a masterpiece could be created.

Your donation of 100 euros makes an important contribution towards the acquisition of working materials and tools.
Your contribution of 500 euros finances the studio rent of an artist for one month.
Or make a contribution of your choice.
In the current times of crisis, culture finds new ways. Musicians play house concerts, orchestras connect online, actors perform poetry. But where are the visual arts? Many wonderful exhibitions and initiatives unfortunately lack sufficient visibility and recognition. Many new artworks go unseen. This art lacks the attention it deserves, yet there are indeed collectors who want to take it home with them and they are willing to pay what it is truly worth. PArt is this initiative. PArt is big, loud, and international. PArt has strong partners and is in fact seen. We're delighted to have you here too! Welcome. Be PArt!