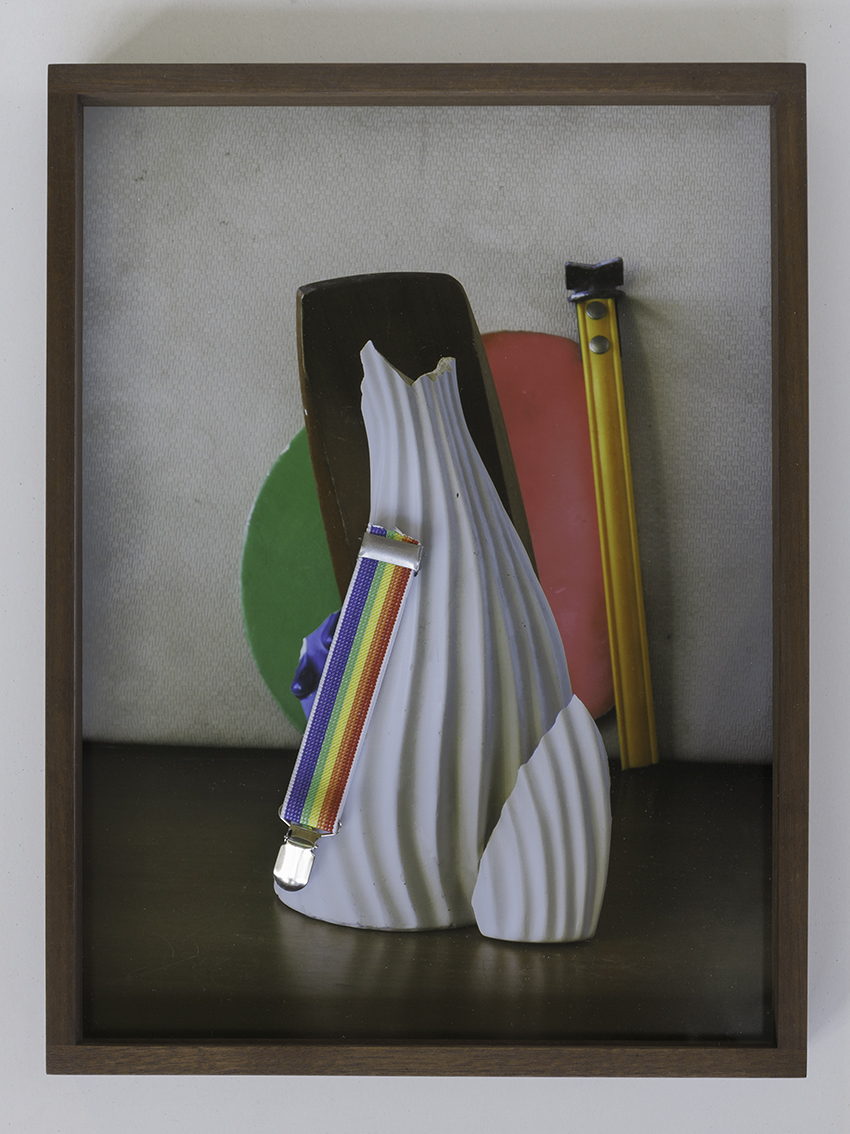 C-print and found object mounted on aludbond framed with uv-museumsglass
Price (or estimated for auction) in €:
Thorsten Brinkmann (*1971) inszeniert ausrangierte Gegenstände wie Vasen, Schüsseln und Dosen, häufig in ironischen Selbstporträts, für die der Künstler in konstruierte Kostüme schlüpft, um verschiedene Charaktere zu erschaffen. Oftmals entstehen aus diesen Fotografien Assemblagen, indem er Fundstücke zum Bild hinzufügt und so dreidimensionale Objekte schafft. Seine Fotografien wecken häufig Assoziationen zu bekannten Werken der Kunstgeschichte, die Reiterstatuen oder Monarchen zeigen. Seine Arbeiten sind unter anderem in folgenden Sammlungen vertreten: Hamburger Kunsthalle; Fotomuseum Winterthur; Gemeentemuseum Den Haag; Museum der Moderne, Salzburg; Kunsthalle zu Kiel; Museo de San Carlos, Mexcio City; Collection Evan Mirapaul, USA.